This article is a modest introduction to the creation of a watch brand, a general description, I will not go into all the details, but can give you an idea of ​​the way forward, questions to ask and prerequisites for create a watch brand.
The concept
The first step is undoubtedly the creation of the brand concept, its essence, its positioning, its reason for being.
What will you get for yourself? Innovation is essential but not necessarily technical, you can find its source in design, price, mode of distribution or even communication.
Even if you are passionate about a brilliant concept, fabulous knowledge and an ambitious distribution method, A solid business plan.
There are many brands of watches of all sizes, so you must be well prepared and take advantage of all the possibilities on your side to make yourself a place.
The brand
Finding your brand is not an easy task. You can use your own name or choose a name related to your concept.
For example, the HYT brand represents Hydro Technology because the peculiarity of HYT watches is to present time using fluids instead of needles.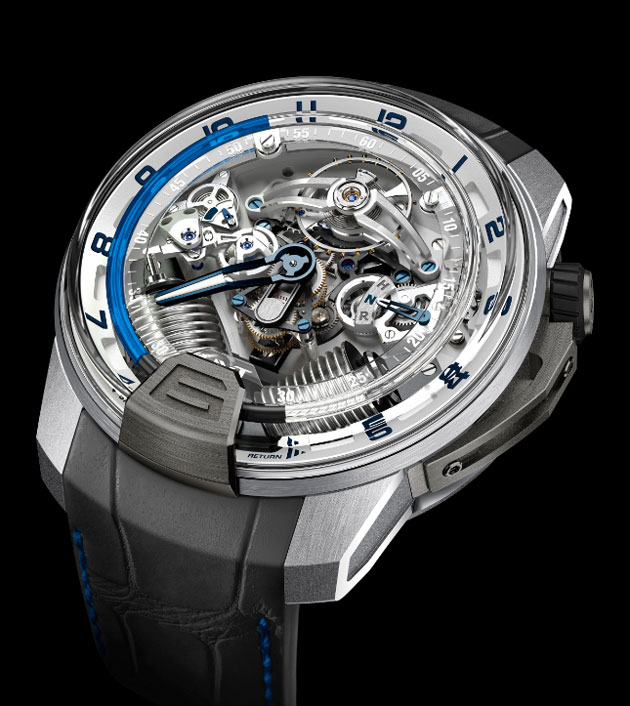 As a last resort, you can use a business name generator to find inspiration.
Made in Switzerland or not made in Switzerland?
We have been talking about Switzerland since January 1, 2017. It is up to you to determine if the label is an advantage or if you can do without it according to its positioning and the target market.
Brands like Sevenfriday have managed to position their watches at € 1000 on dolls accustomed to using Patek Philippe or Rolex watches without adorning themselves with the beautiful "Swiss Made" sesame thanks to its Swiss design but equipped with a solid Japanese movement. .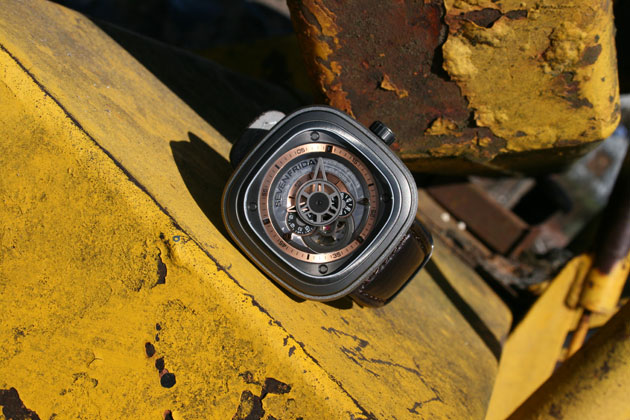 Design
Once the concept of the brand has been found, it is necessary to design a watch that incorporates the concept and that can be rejected in equally relevant collections. If the collection consists of applying a PVD of rose gold or yellow or black gold, the concept is a bit poor, isn't it?
You will need a designer or a company capable of designing the clock that reflects your concept.
Obviously, the design will face two essential points:
The possibility of drawing physically.
Respect for brand price positioning. This beautiful tourbillon drawn by the designer at 6 o'clock on the dial does not necessarily correspond to its specifications, which provided an automatic mechanical movement, the cost of which must not exceed a certain threshold.
The prototype
Once the design is done, you must look for suppliers to make the prototype. In reality, it is now better to be in contact with suppliers to achieve a design that is close to reality and, in particular, to the technical specificities of movements.
It makes no sense to design an ultra-flat watch if the movement accessible to its price position does not allow the watch to be equipped with such a movement. The same goes for the case, if it is too complicated to achieve, it will not keep its costs or leave its position. Therefore, choices must be made.
Seeing your clock on a computer screen has its limits. Technology has brought us a new and very practical tool: 3D printing. It is particularly useful for understanding your product physically, placing it on your wrist to examine it from all angles.
These are the main positions for which you will need to find the right suppliers.
movement
Many companies produce movements. You have many options and you have complications.
What family of movements does your positioning favor: quartz or mechanical?
What complications Chronograph? Date? Moon phases? Day ? Perpetual calendar? GMT?
Most entry-level and even mid-range luxury watches contain similar movements, even more for quartz watches.
If you enter haute horlogerie, specialists may suggest or develop movements for you, but this will take several years and will cost you a small fortune.
box
What material 316L steel? Gold? Ceramic? A special alloy?
points
What material Aicier? Brass? Titanium? Aluminum?
What finish? Bluing = black oxidation? Galvanic treatment? With the installation of a luminescent material?
mark
Skeleton that reveals the movement? Draft In several layers? Smoked? Brushed sun? Carbon?
bracelet
Metal bracelet? Leather? Rubber? NATO?
Other possible subcontracting:
Recorded
polished
adjustment
The distribution
To conquer the dolls that probably use their watches, you must find distribution channels. The first channel may be your own website, but it will take a lot of effort to acquire traffic and knowledge to be able to sell all your stocks. This solution is almost impossible unless you play weirdly, have raised millions for your promotion or benefit from incredible public madness for your watches.
In addition, the distributor's solution will allow you, with a part of your margin, to reach the points of sale more quickly and possibly offer an after-sales service.
Take a tour of the classrooms to find good partners!
The communication
The problem is often the budget. Investment efforts are substantial at launch. Therefore, it must be intelligent, favor the digital and calculate the return on investments for each communication channel.
Go straight to the point, just focus on your goals and just hit them with tools that track performance to maintain a positive return on investment.
influencers
There is much talk about influencers right now, but this galaxy is full of counterfeiters who buy their likes and followers.
Therefore, to avoid it, unless you are sure you have found good ones, you preferably have a website that will include links to your site to send you visitors and promote your natural reference.
Obviously it will track all your links to measure your performance.
Establish a list of indicators (KPI) that will allow you to estimate the effectiveness of your investment (in product or in cash): site visits, online purchases through your personalized promotion code, gain in followers, gain in estimated notoriety ( questions asked by your community in comments, incoming phone calls, potential customers, etc.). Everything else should be classified in the "Bullshit" category.
Press relations
Relations with the press are supposed to only cost time, but you can always hire a press box if you don't have the internal resources to send press kits and follow up.
advertising
Try to get articles in the press through your efforts in relations with the press and send a lot of advertising on Facebook, Instagram and Google without forgetting to use the tools offered by digital: retargeting, CRM, etc.
Social networks
Support your community.
Publish publications related to your universe, social networks are not a product catalog.
aftermarket
Selling is not everything, you must provide your customers with quality service and guarantee after-sales.
Many aspects have not been mentioned or have only been covered (legal, SEO, incentives, promotion at the point of sale, trade fairs, sponsorship, etc.) but if you want to discuss the issue and share ideas, contact me! 🙂